Light in the Butt
Boo hoo hoo! Somebody belasah my car butt lights (tail lights or whatchamacallit) 2 days ago. Now, I wonder who's tail I stepped on lately??
Kaching kachung kachong! All smashed up and nothin much left of it. And whoever did it also put some spell to break my light bulb's tungsten filament too... Tekan brake also no light no more. Geez.
Only shards left...
One-eyed Jack Vios...

Luckily I managed to source around and finally found this contact who could get me a replacement at relatively affordable cost. Toyota quoted me a whopping RM259 inclusive of service charge. I got mine for RM150 nett. Of course, have to DIY and replace it meself la..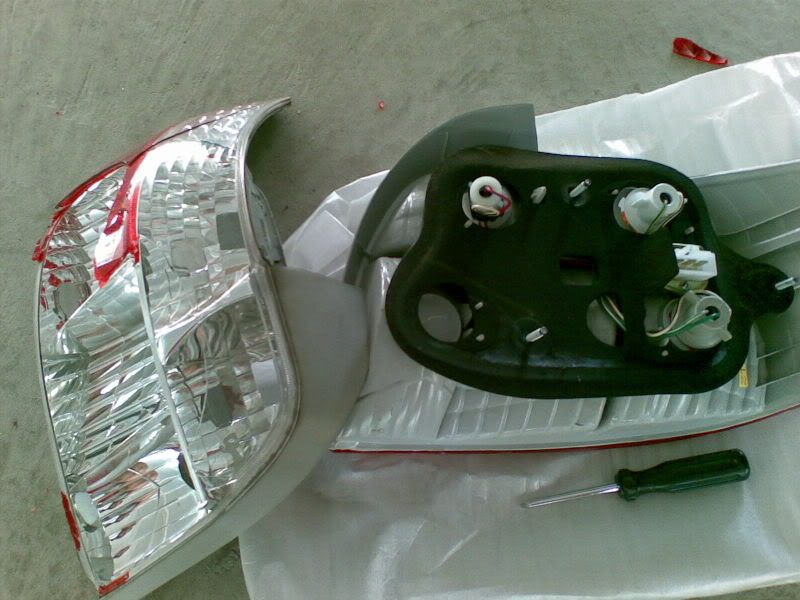 Taking it apart..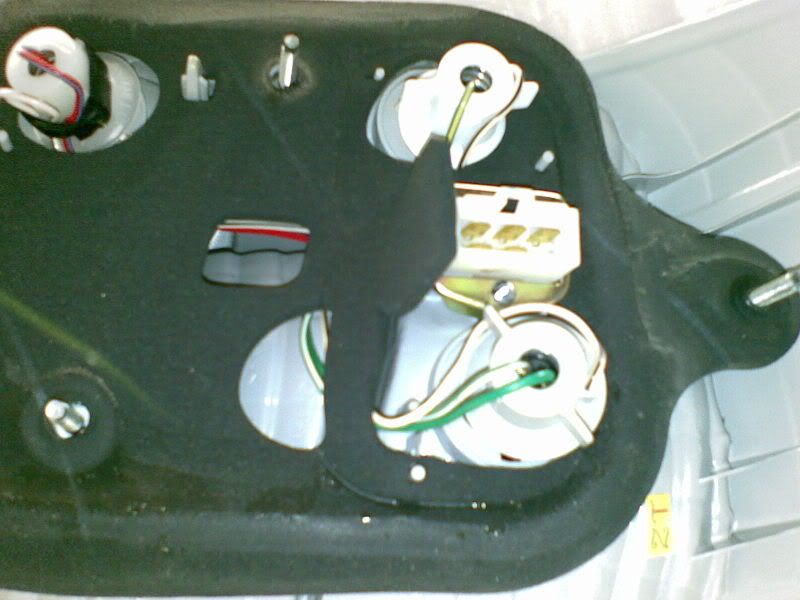 Some rewiring and rubber sealing...
Good as new....
All over in 10 mins. Saved meself RM109 to go gorge myself silly in Jogoya next month. If you ever need to replace your lampu punggung, call me. I only charge RM9.99.