The Bunny's Back !!!
How's everybody doin'?? I know I ain't been posting, and I ain't been updating... but thats all in the past now, I'm back, I'm bigger, better and I'm most definitely bunnier !! Heheh...
To those of you in the dark 'bout what I've been up to lately..
06. I moved house (into a showhouse konon.. =) )
17. I quit my job (finally)
29. I started playing CM (again and again and again)
57. I gained 1.73 kilogrammes (spelling it out makes me feel better)
79. I spent > RM10k in 2 days (Yes, on meself..)
83. I surgerized my knee (refer to no 4 above... and if there is ever such a word)
99. I sent wedding sms invites (To those of you who have not got it, blame the network)
As you can see above, I've been pretty busy... and I only listed out the major highlights... The rest of it you can not need know ....
So now I'm like sitting home, putting me feet up (literally) and wasting my life away.... God, it feels good!!
Coupla pictures to share.... enjoy.
Part of my medial meniscus removed. Menisectomy they call it. Robbery I call it.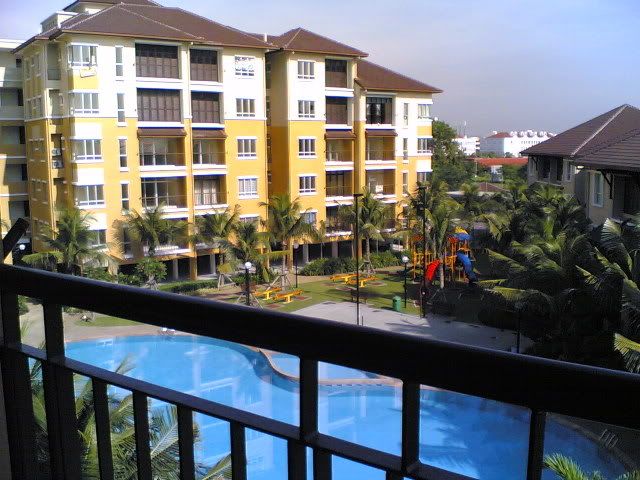 View from the "showhouse" balcony.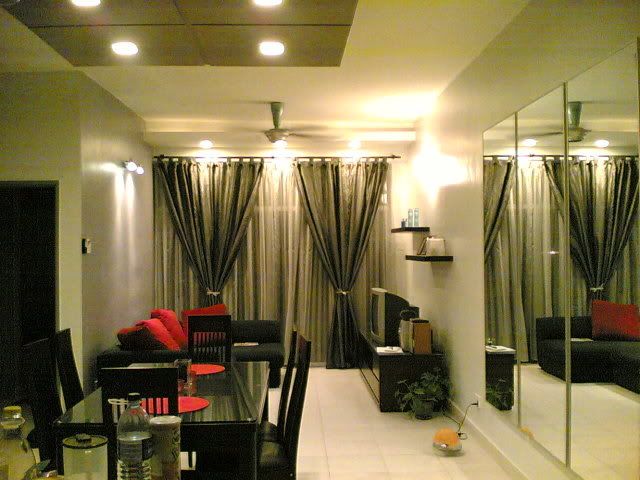 CapArnabBrand & CapArnabBrandWife's Love Nest
Gonna keep this one short this time. Gotta go tend to me knee... needs some TLC...
Over & out.