Birthday Boy Pandi
HAPPY BIRTHDAY PANDI !!!!! (I suppose by the time this post is up, its belated, but.... same la!!)
Tuesday was Pandi's birthday. For the benefit of those of you who do not know him, he sits on the same floor in the office as me, he stays in the same apartment as me (albeit in different blocks) and he's one heck of a good guy. Back to the birthday lunch thing.... He invites a few people, and i'm one of them see. 9 of us in total actually. So we go to this place that serves fine north Indian cuisine in SS15, Subang. Actually, I've seen the place a few times before, gone past it but never went in. You know why? Cos of the name.... Its called "Sheesh Mahal".
Yeap. You read that right. Its like uurrmmm... "Geez Expensive" or ... "Wahlau Pricey". But you know what, that place serves great food. Ambience is way cool, service attentive and the food tastes superb. Price wise? I dunno, Pandi took the tab (thanks man!) and gave us an excellent birthday treat. A couple of pics below of the place and the lunching group.

The girls start the ball rolling by whacking the food first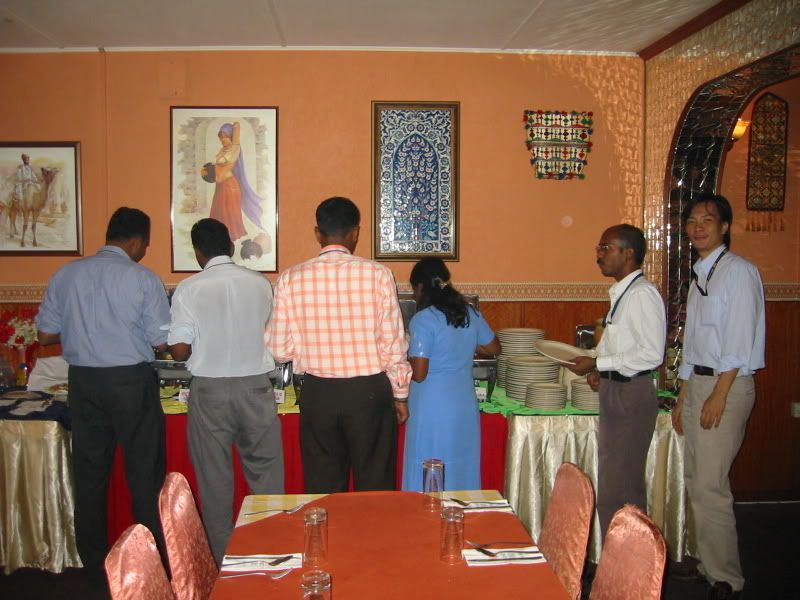 A long queue for excellent Indian cuisine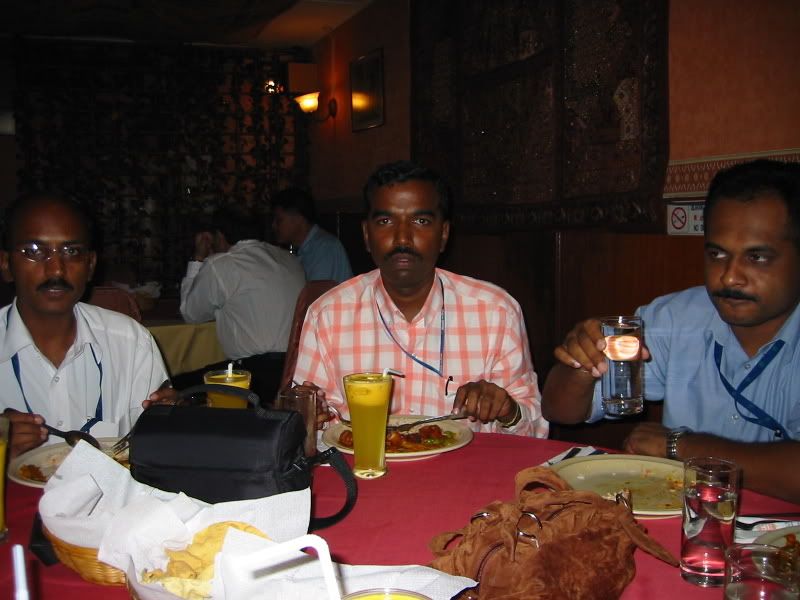 Birthday boy Pandi decked in bright attire
Once again, hope you had a great 29th birthday. Wooops. Didn't mean to announce how old you are. ;-p
Here's hoping you celebrate your 30th birthday with your wife!!!!