Home is Where the Pics Are
I'm back in my little home town of Teluk Intan, home to the leaning clock tower, fragrant biscuits and the famous chee cheong fun. Bet most of you have never seen the quaint little house that I grew up in, so this post will be more pics than words. And the photos are posted in no particular order, randomly taken walking around the house. Enjoy.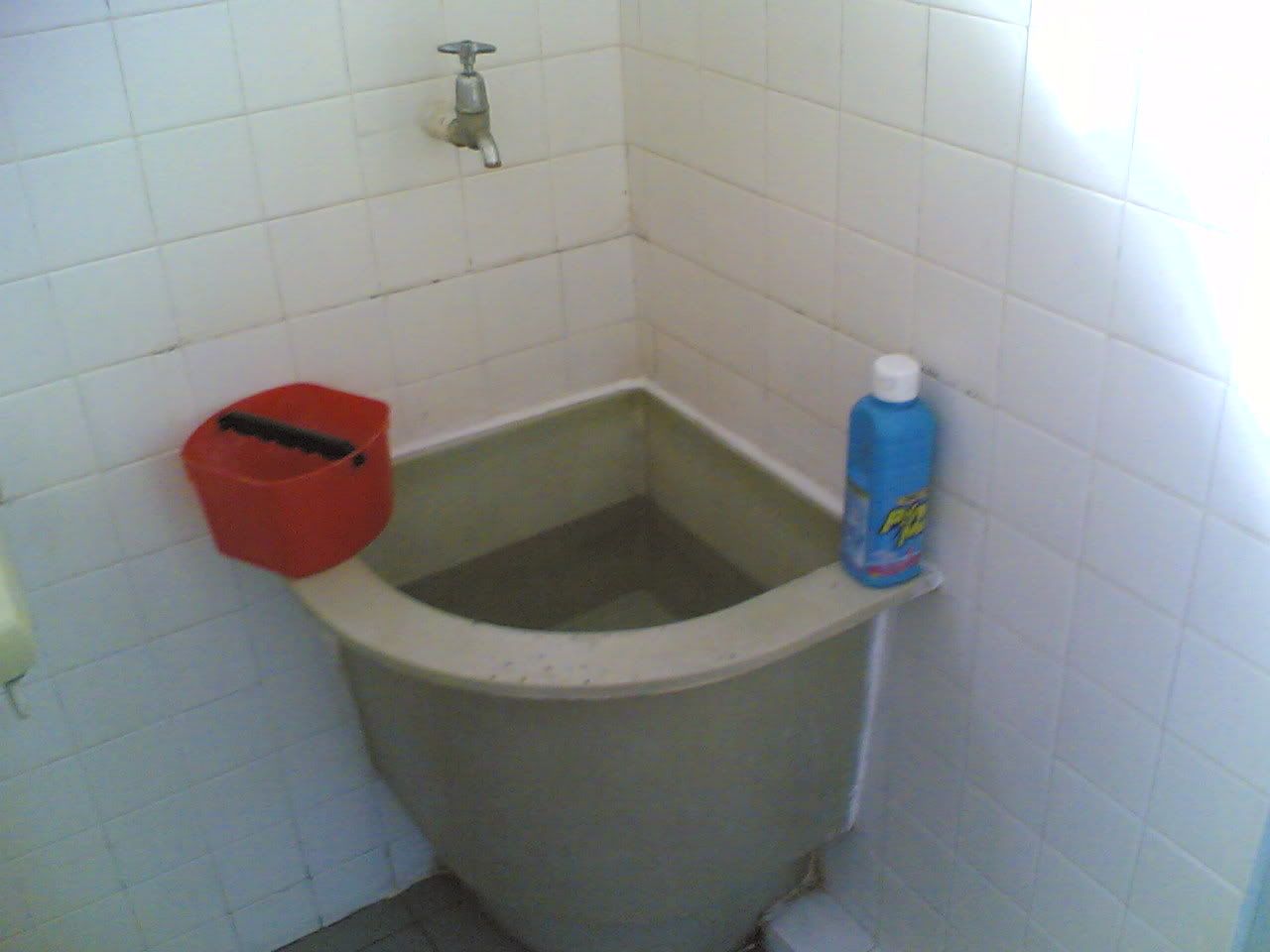 No hot shower for me when I grew up, mum said cold baths keep my horni-ness levels in check.
I USED to be real fit. Now I'm just plain fat.
I did ask my dad for an escalator when I was a kid; he told me, "Go ask your mother." Mum was in one of her moods, I guess I forgot to ask.
Mum's making spaghetti. She's an excellent cook who never goes by the book. I blame her for my 39" waist. That means I love your cooking mum.
Now, is that a porsche sitting in the porch?
Typical Chinese home. Feng Shui stuff, deities and scattered furniture.
10:00am and he's still snoring away. My bro's such a pig when he comes home.
An outdated family portrait. You don't actually believe I was gonna let you see how fat I was, did you? Yeap, those are my family jewels.
Alright folks. Thats all for today. Lunch time, spaghetti time. Cheerios!