Weekend Cooking
J was raving on and on over a supposedly superb pumpkin fried rice she had in Low Yat Plaza some time back. When I repeatedly rejected her
advances
invites to go there and try it out, she decided to try her hand at cooking / frying pumpkin fried rice instead.
Went shopping for some ingredients in the morning near our home and she proceeded to spend the rest of the afternoon in the kitchen.
Couple hours later.... Kitchen started smoking pretty badly... (Just kidding)
A little while after that.... clinking and clanging of pots and pans....
A wee bit of time after that......... Voila!
That's pumpkin, not coconut btw...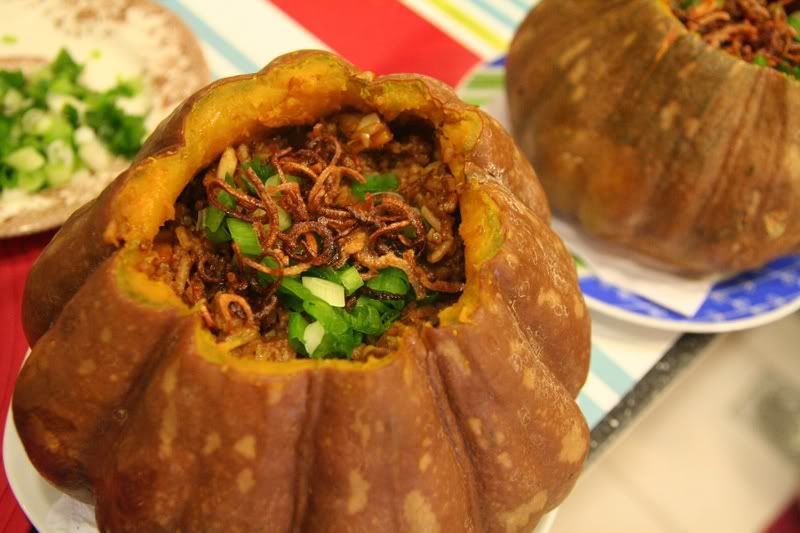 One each...

Wah! With bulls-eye some more leh...!

Meal fit for a king.... in Hawaii..
Not bad in fact. Not bad at all... She calls it pumpkin fried rice.
I call it.... Mount Krakatoa
Fired
Fried Rice.