Flippin' Em Patties....
Move Over Carl's Jr!! The new Big-Ass Burger is here!!!
Oh yea.... Due to it being a public holiday today, I had some spare time on my hands.
Woke up early for my customary run (did 9kms saja today cos got breakfast app) then met up with Des and Chris for dim sum breakfast, together with J in Puchong. After a not so sumptuous brekkie, we went off to Giant and Mydin for some grocery shopping. CNY is also around the corner, so we came back with cart-fulls of stuff...
I had decided to make burgers for dinner, so we bought some minced meat, burger buns and greens to make our home-made BK burgers (not burger king, mind you..)...
Meat patties consist of minced meat, garlic, onions, mushrooms, dollop of honey, tablespoon of apple sauce, 2 swigs of brandy, a dash of sesame oil, soy sauce, pepper and marinated with lots of love...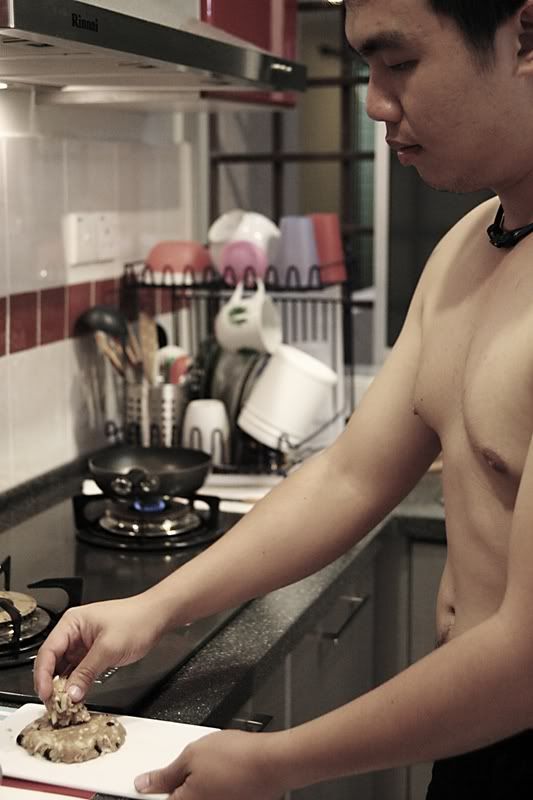 The real naked chef...
Egg omelettes for extra volume..
Honey glazed patties with lettuce.. They look burnt, but they're actually not. Honest.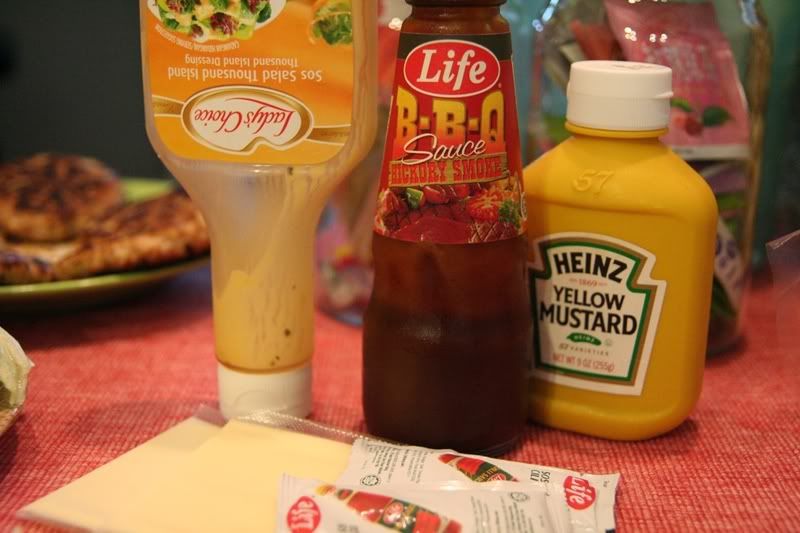 Sauces and condiments...
And voila! The final result...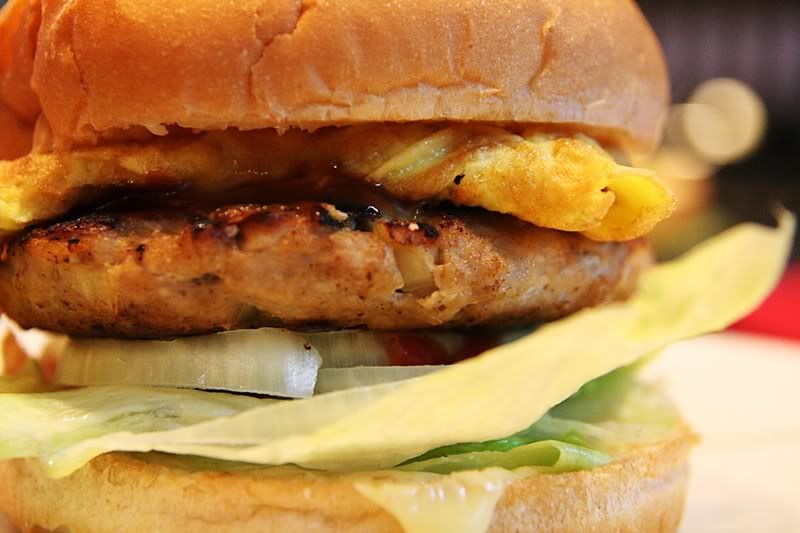 I call it The Big Kahuna... ala carte goes for RM5.95

And after a couple of mouthfuls... damn chiak-lat full alredi..
It is THAT filling... no kidding...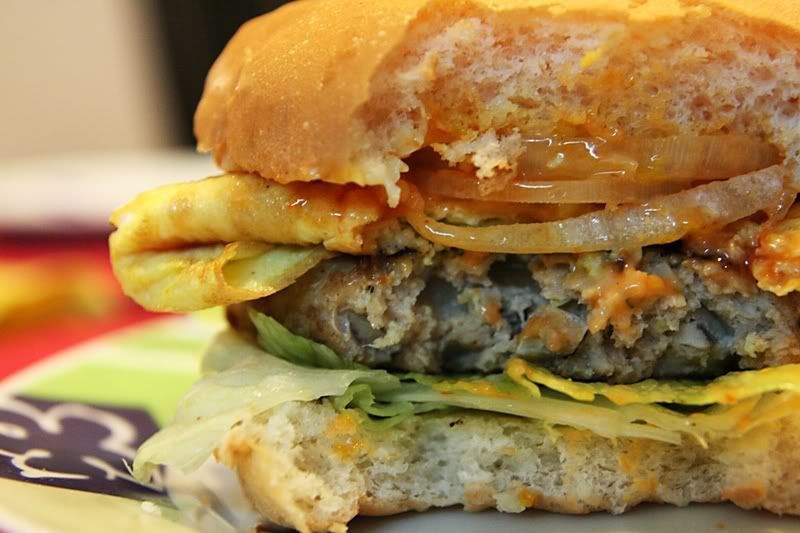 I'm not having anymore burgers for a long long time....
Now I gotta go run another 9kms....