Twas The Night Before The Orange Run...
and all thru the house... not a creature was stirring... only my .... tummy..
Ok.. so it doesn't rhyme... big deal, sue me. I've got other things on my mind.. like my rumbling tummy.. Stomach feels bloated, distended and full of gas. Been farting like nobody's business too... Whoever's running behind me tomorro better have a serious case of sinusitis.. or the very least a high tolerance to stinking gas every other step.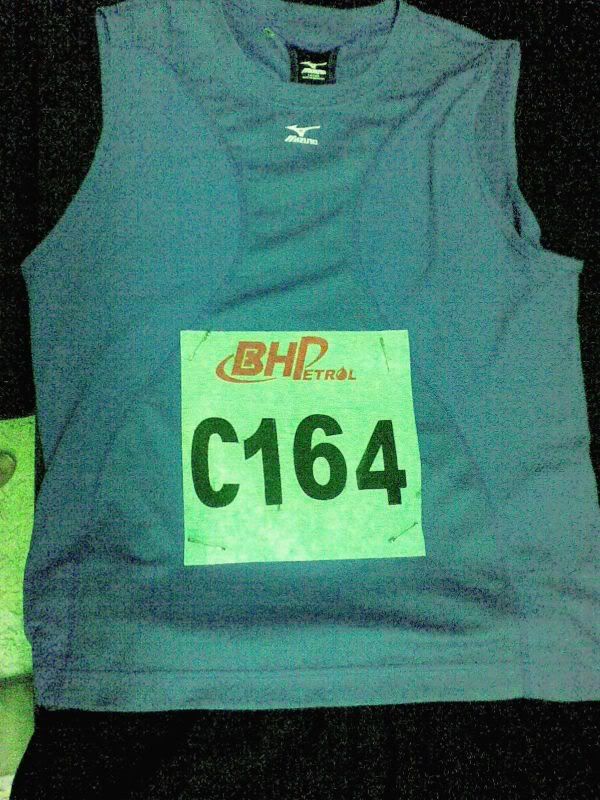 My race number doesn't even bear good omens... C164??? For crying out loud!?!?! "Shit, all the way die??"... wah literal translation in canto-language really beh tahan man!
How to be run la like that?