I had a dream...
I had the weirdest dream last night.... It was like a scene out of Supernatural.. It was unreal... surreal.. and it felt so real.. And its still giving me the shivers.. [wipes sweat off brow..]
Let me share it with you... every detail... every single detail.. it was as if it just happened yesterday... [umm... which it did.. ahaks..]
.... I was happily munching on pineapple tarts, sitting on my comfy sofa watching reruns of Wong Fei Hung when suddenly the lights dimmed and there was a blinding flash of light... [I'm sure you can imagine it.. its just like what you see in B-grade movies..] And there, in front of me, was Choy San Yeh!! [God of Prosperity... for the uninitiated]..
In his booming voice, he said [in Cantonese]... "My dear boy, you have gone thru hardship and suffering these past few months.. Today, your fortune will change... Your life will not be the same again... and all you need to do, is to... retire your running shoe. Give it the proper send-off it deserves... give it a proper ceremony... give up your shoe and you will gain something better in return..."
And before I could close my gaping mouth and slurp back my dripping saliva... Ah Yeh disappeared as abruptly as he appeared..
Believing that he would bestow upon me riches beyond my wildest dreams... I proceeded to take my smelly old running shoes (Brooks GTS 6 btw) and dumped them into a plastic bag for scrapping... Suddenly I remembered Yeh Yeh's words.. "give it a proper ceremony.."
OK, OK... I took the shoes out of the plastic bag and placed them properly into an old shoe box, with wrapping paper for good measure..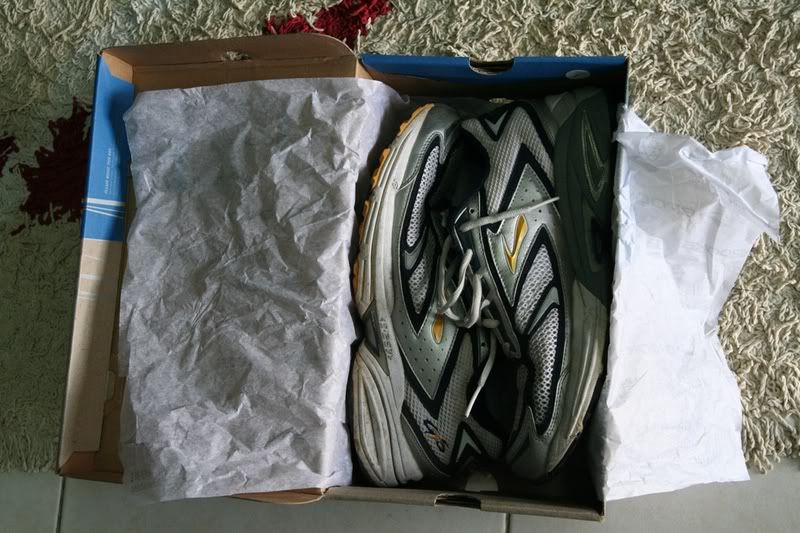 And to do things right, I remembered that Chinese ceremonies always required offerings...
And with the lighting of joss-sticks, offerings of 100 Plus and pineapple tarts complete, I proceeded to nail the box shut. Permanently.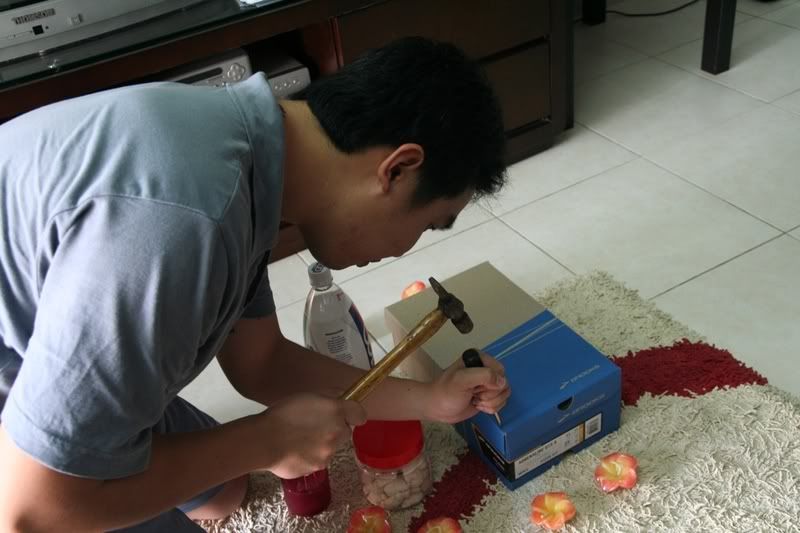 ... Phew. Completed. Done. Now... where am I supposed to bury the box? What do I need to do next? When will I see my fortune? The more I thought about it... the more I realized that this was all a load of crap. A bucket-load of shit. No way was Uncle Money gonna give me any of his loot... He was just probably doin a gotcha call on me...
And with my senses straight... I decided to rip open the box and take my shoes back out..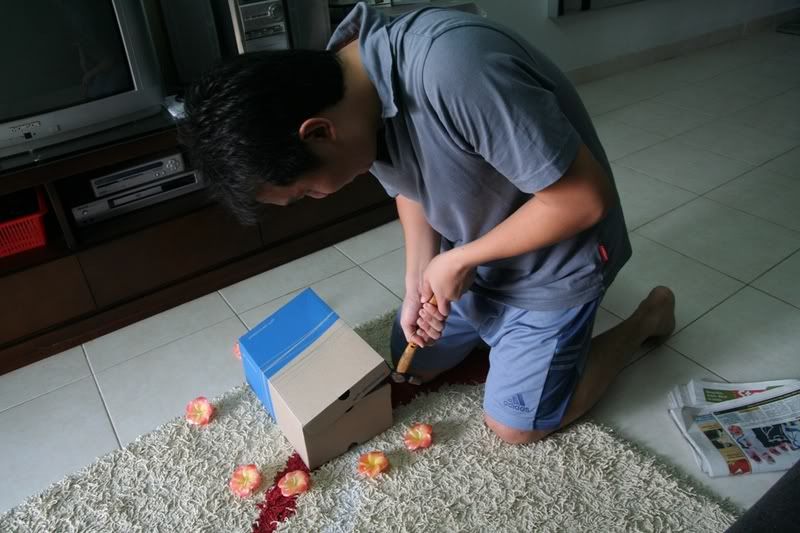 Oh my god!! I mean Ah Yeh!!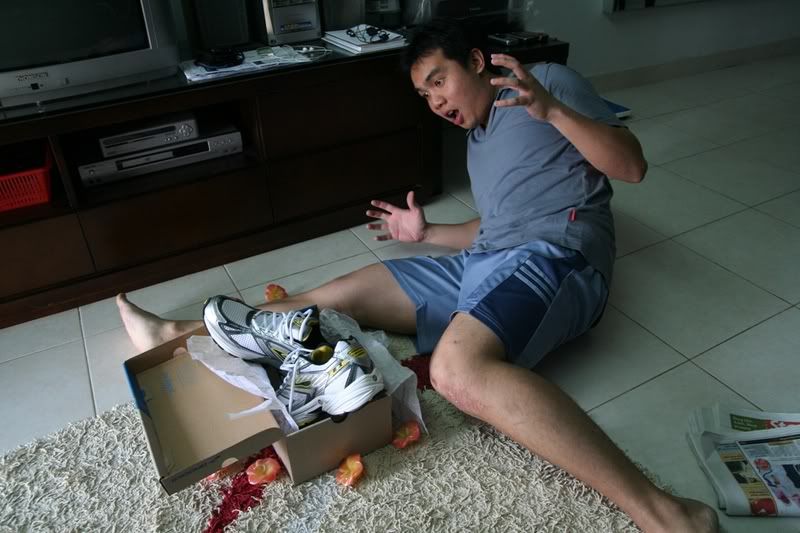 Choy San Yeh was the real deal!!! He gave me....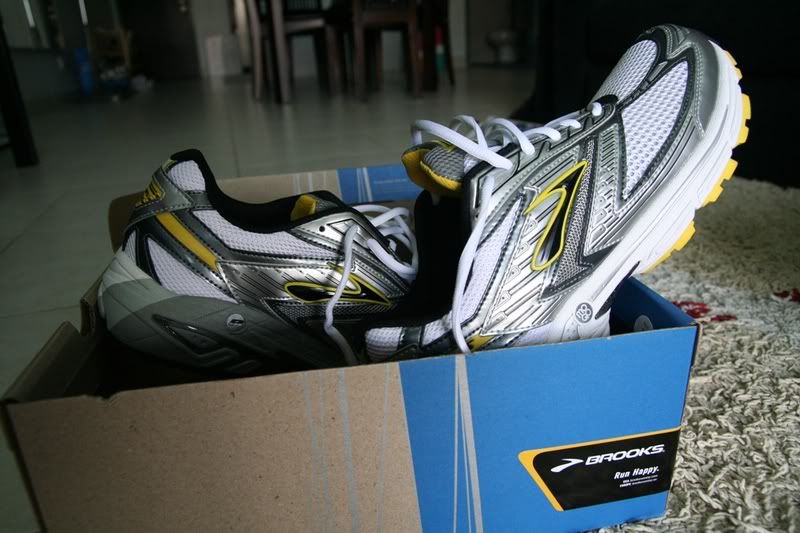 The all new Brooks GTS 8!!!