Up, Up and Away!
I'm all set!
Taking part in my first race for 2008, albeit a vertical one...
I'll be running up Menara KL in the
"KL Tower International Forest Towerthon Challenge 2008"
... (what a mouthful..) tomorrow morning at 8.15am.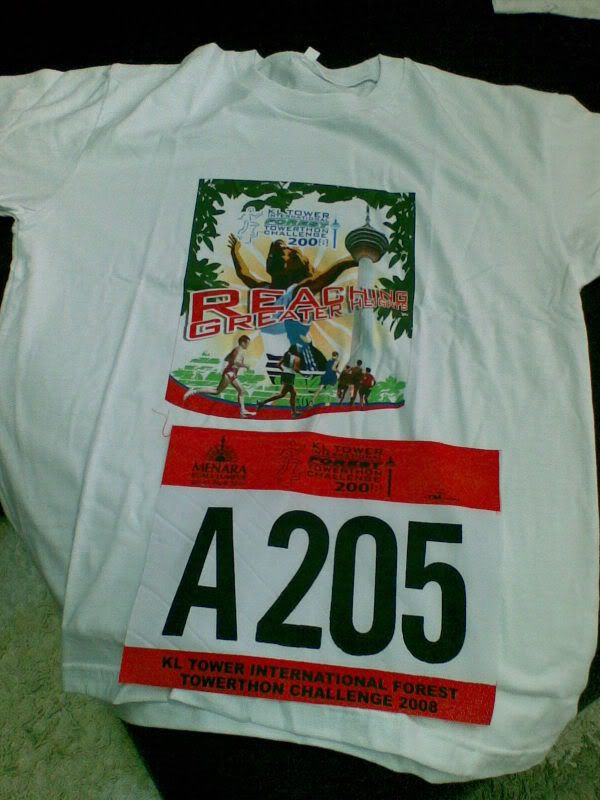 If you see me, say Hi!

Collected my race number and championchip from Wisma OCM this morning, and with my number being
A205
, I'll be on the 2nd wave of runners in the men's open category to flag off. Reason being the stairwell is kinda narrow and can only accomodate limited runners at any one time; that's why we're being flagged off in batches.
Race times and positions will be determined using the Championchip, similar to the one I used in the 12-Hour Walk previously in Pg.
I've never taken part in a towerthon before, and I'm pretty sure my quads and calves will be burning when I'm done... And since this is my first time, I'm not setting any expectations or targets; just to complete, get a finisher's medal and make sure nobody pushes me down the stairs!
Wait for my updates!