Mr & Mrs Teoh
Whoa! It has been a hell of a ride.... A whirlwind journey I'm never gonna go thru again (not that I'm allowed to anyway... =p). Well, there you have it; I'm officially a married man, both legally and traditionally. And J's now Mrs Teoh.... Ahahahhahahaha.... YAM SENG to me !!!!
Just touched down from Denpasar late last evening and spent the whole night unpacking and running thru my hottymoon photographs... will upload 'em later when I can, just be contented with some shots of my pre-wedding and wedding day ceremonies first ya!!
Pre-wedding ceremony at bride's house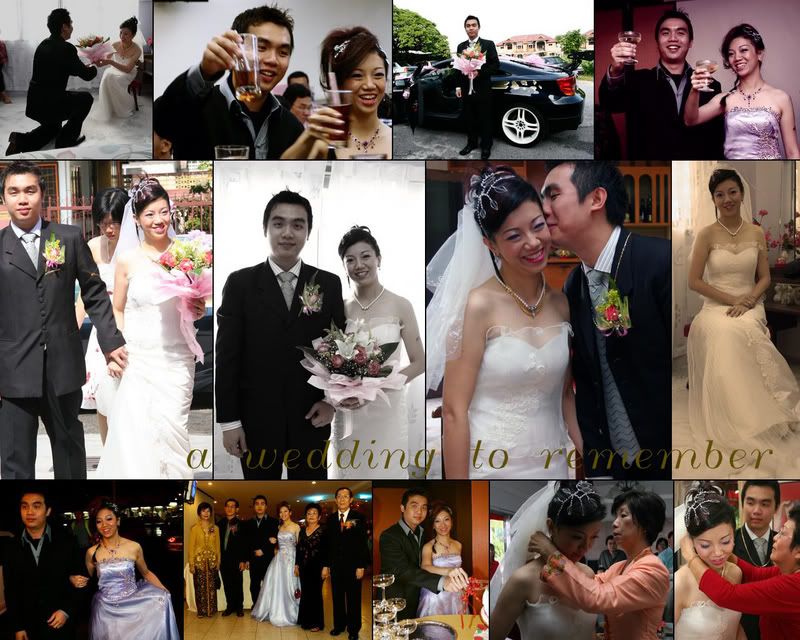 Wedding dinner and ceremony
Super-duper tired after all the preparation, anxiety, anticipation, euphoria and rushing around... even Bali was a hyper-dyper rush. Should have planned a longer stay and more loafing around...
Neways, if you've never been there, do make it a point to go, place is worth a 2nd visit for me, and the sunsets are breath-taking. But so is the weather.
Well, nothings perfect. Except my life for now. I think.