Land Below D Typhoon
This is like 4 days overdue, but better late than never, huh...
It was real hectic in KK, jumped off the plane @ 5.30pm, got to the hotel @ 5.50pm, Typhoon Watzisname hit @ 6pm.... So it was all TV watching in the room the whole night.
Next morning chucked out and went to the Switching Centre, did some auditing, work and took the evening flight home. No sightseeing. Whatsoever. Shucks. Big time.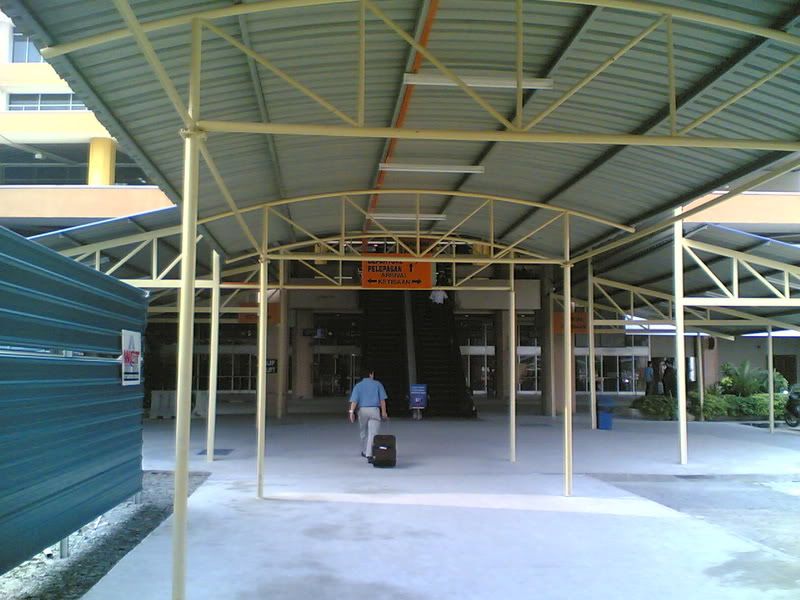 Airport undegoing a facelift, currently looking like a shack
View from the 7th floor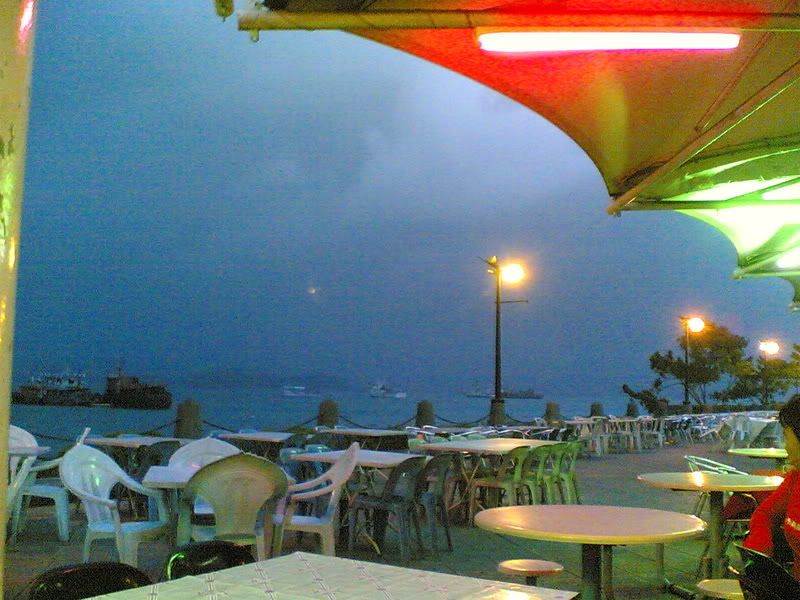 Typhoonic winds started @ 6pm

5 mins later..

KL-bound MH2617's Ass..
All in all, a pretty tiring trip. Should have stayed the weekend, but had plans back home in TI. So it was an early drive home to TI on Sat morning and back to KL again Sun afternoon.
Essentially, I was in 2 different 'negeri's everyday over 5 days.
I'm totally flat.