Phedippidations Worldwide Half Marathon
You can hit this
link
to find out more.
I will be doing a solo half marathon of 21.1km on Saturday, 11/10/2008 in Kota Kemuning in conjunction with this Phedippidations Worldwide Half Marathon challenge.
Runners from all over the world will be running collectively on this weekend and you can do the same by just registering yourself on the link above.
Since there will not be anymore half-marathon events for me to take part in this year (none that I can participate in anyway, considering my situation), I will take this as my 6th and final 21km 'race' to finish my target of 6 half marathon races for 2008.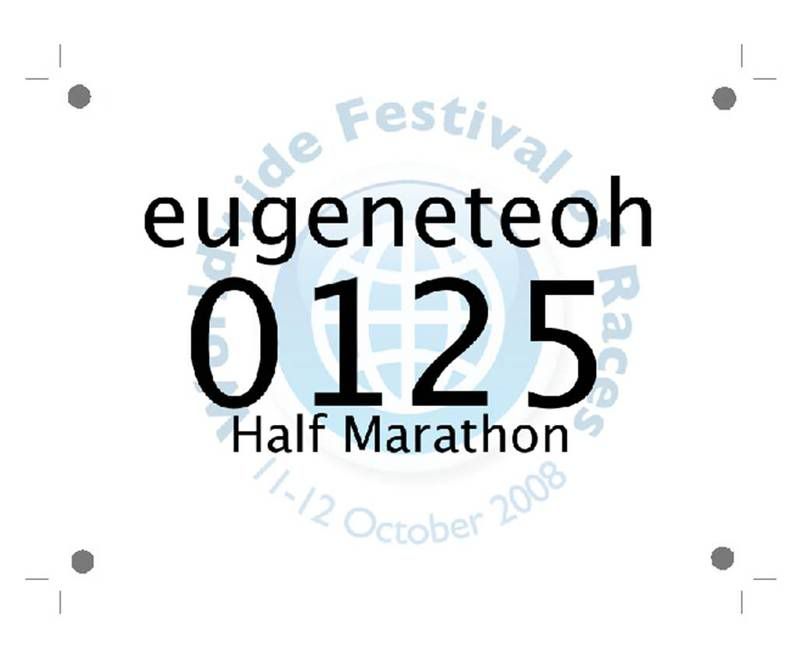 My 'Official' Race Bib Number
More than 1000 runners signed up worldwide

I'm the #0125 person on earth to sign up for this run
On top of that, I need to run this 21.1km on Saturday morning, cos I have another event, The New Balance Klang Pacers 12km Run on Sunday, 12/10/2008. So it is going to be a back-to-back running weekend with 21km on Saturday and 12km on Sunday.
Will be updating my report and result at the end of the week.... Till then, keep running, keep living healthy and get off that couch!!!