Back on Track...
Hmmmm... how do we start here? Its been a while since I last updated my blog, citing family commitments, lack of time, blah blah blah... So i suppose its about time to throw all the excuses out the window and pick up from where I left off...
Oh wait... Its actually not me blogging... Ashley is the one who's bored of daddy's lack of updates and decided to take matters into her own hands... Ashley's blogging for daddy!!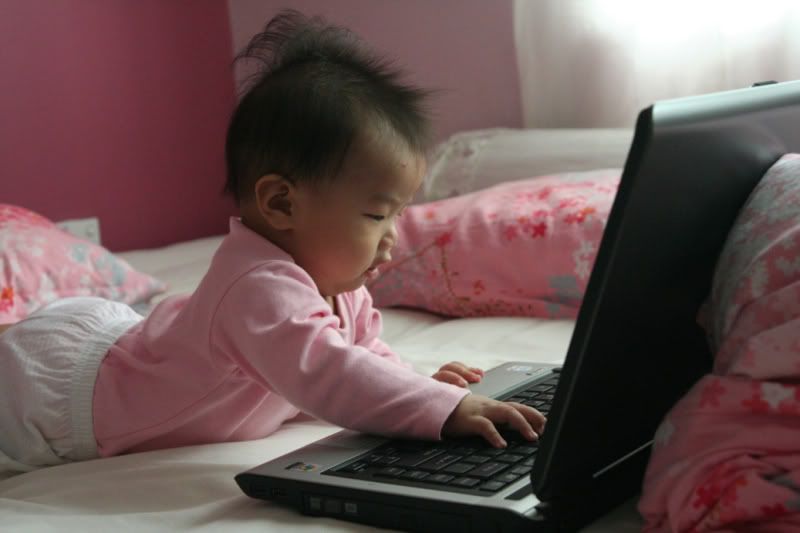 Lazy daddy... haizz... lemme do the talkin la..
Last Sunday, daddy decided to do some photo shooting at the Kota Kemuning Shoestring Run organized by Touch n' Grow Community Support (Job well done Ooi Lin!!)... Daddy was actually supposed to sign up for the run together with uncle Alex, but uncle Alex "fly daddy's aeroplane" and since this year's edition of the run was a family affair, daddy couldn't take part... Anyway, this would be daddy's 1st time shooting a running event and he told me he decided to leave his 17-50mm behind and just make do with his 100mm prime lens to get another perspective on the event...blah blah boo boo blah.. (as if I know what the hell he's talking about la)...
The Shoestring Run was a pretty fun affair, judging from the pictures that daddy took... There was some choreographed warm-up routine before the run, the kids and parents looked like they were having fun during the run and the post-run party was like a carnival, with a clown named Mr Baloonie and loads of drinks, ice-cream, refreshments and merriment... I can't wait to be old enough to go!!
So here are some pics to show you what it was all about....
Before the run...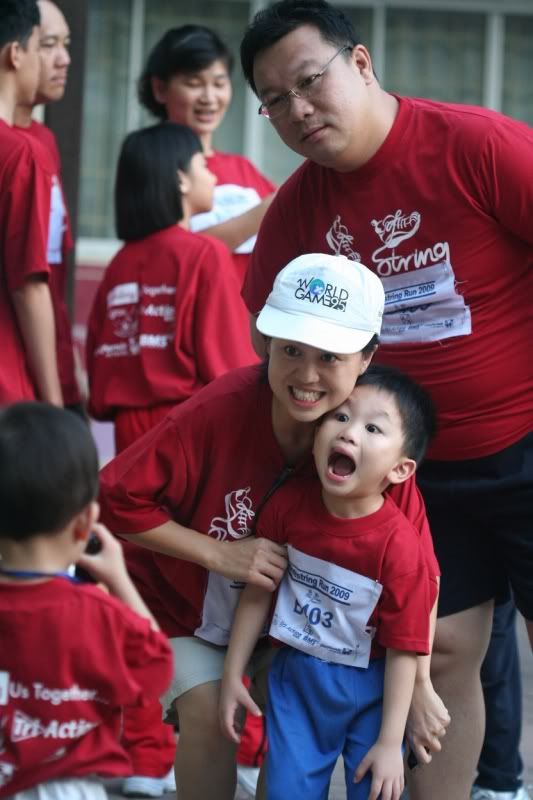 Families having a gala time....
Warming up real good...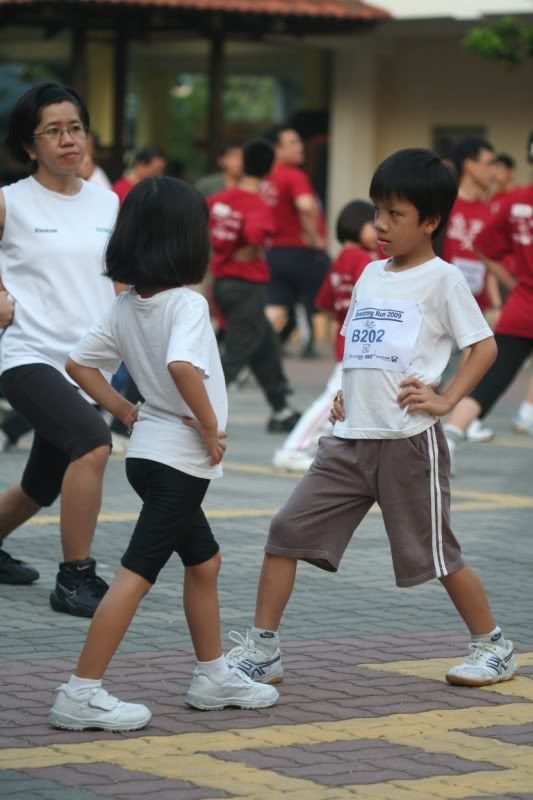 Starting em young... future looks bright for running...
Steven and Ray of the KK Pacers going thru the motions..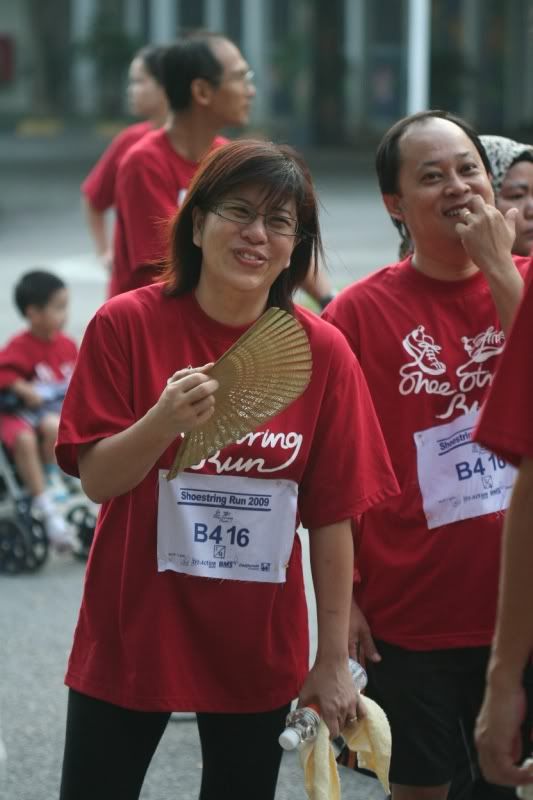 Cooling down before the race begins??
The speedsters toeing the line... waiting for the gun..
Real enthusiasm shown from the kids...
On the road....
Yes... running is simple. Don't even need shoes. Just need to get out there.
Daddy... where are we going? Look out for the bump!
A motley mix...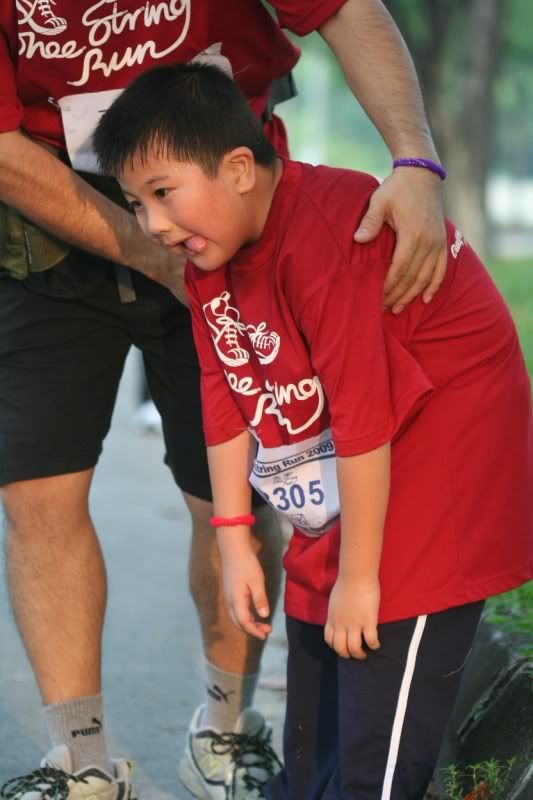 Wahlau eh papa... 3km or 300km har??
Still a loooong way to go young boy...
A typical sprint finish....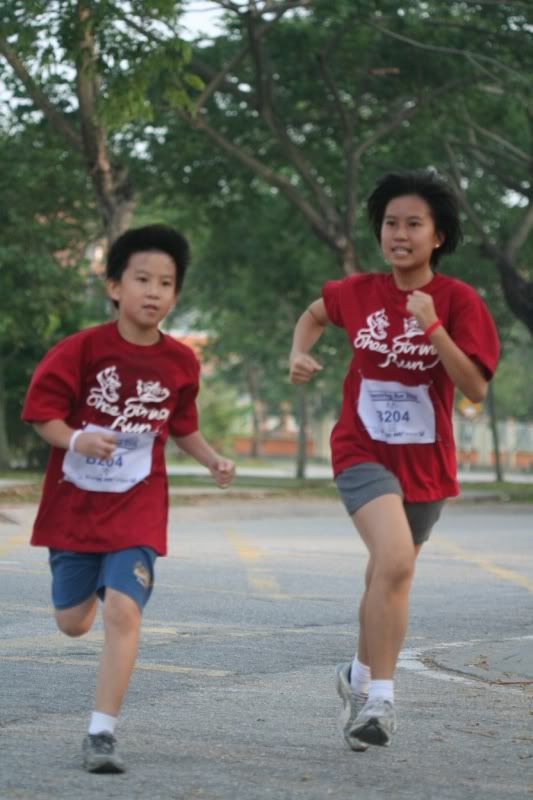 Its just round the corner.... c'mon!!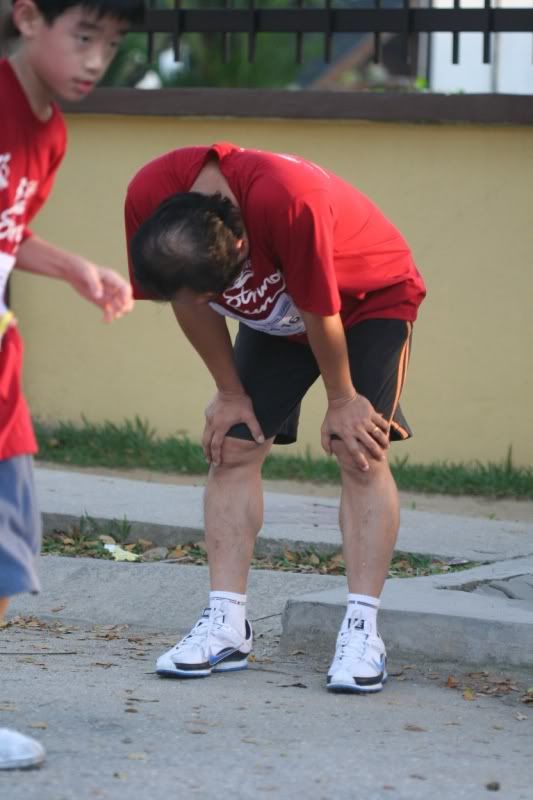 Wah.... this is even more tiring than watching football...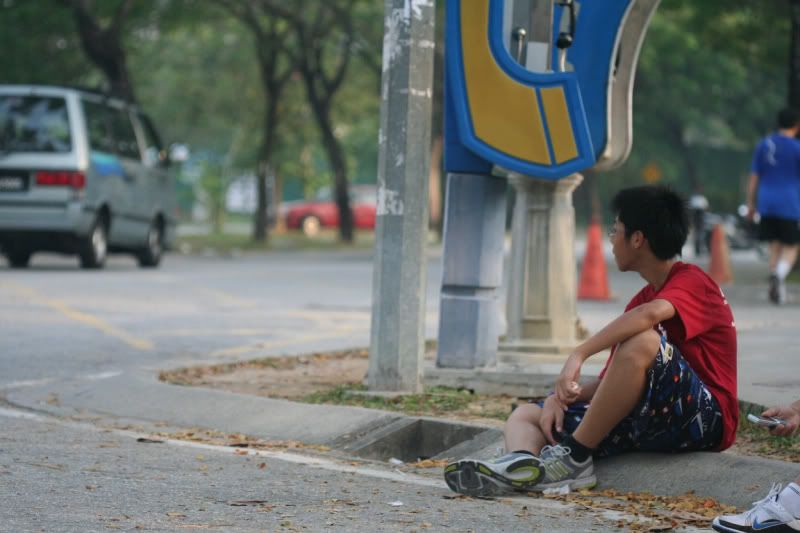 Hmmmm.... where did they go?
Post Run Carnival..
Cold water bottle... Ahhhh.... refreshing!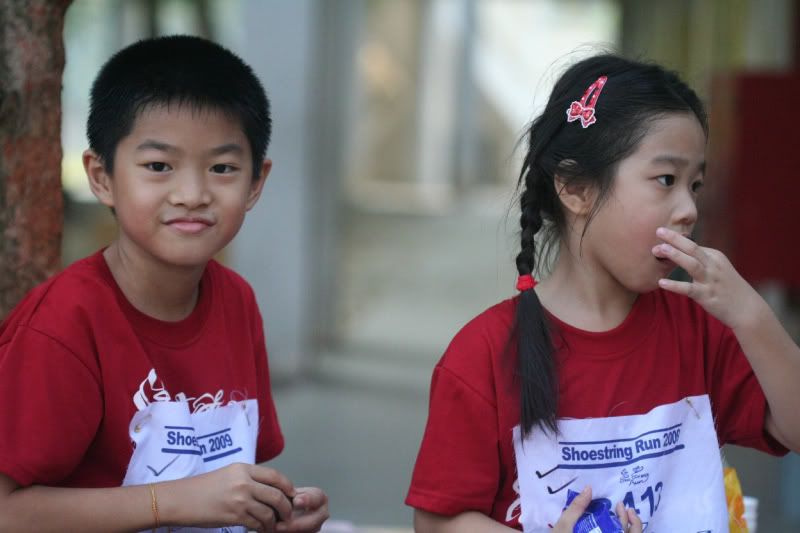 Kids enjoying some well-deserved cookies...
Sharing and caring...
Definitely some fun all around....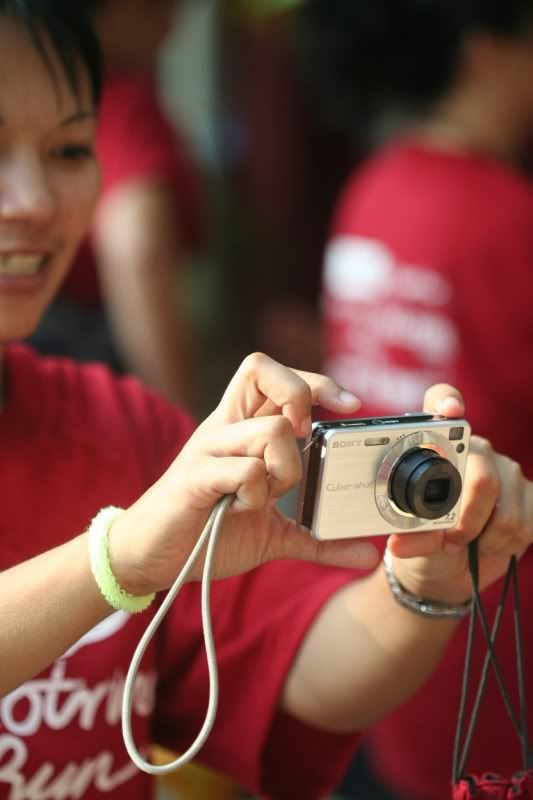 And the customary lots and lots of photo shooting...
Oh and btw... daddy started running again already... says he needs to lose some weight and run seriously again... You go daddy!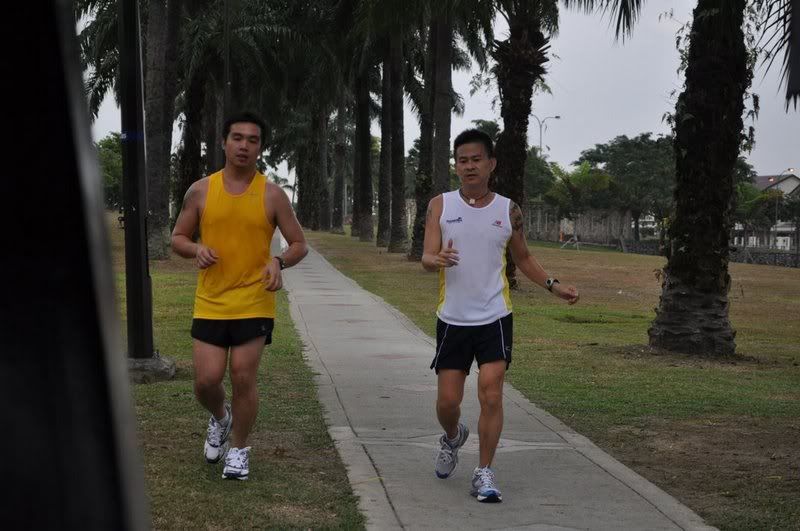 Pic courtesy of Wenny @ KK Pacers