Nike Lunarglide+ . . . Our 1st Night..
10:09pm…. My skin was tingling, anticipating, I paced back and forth, unable to focus my thoughts. I was bursting with energy inside, but I had to hold my emotions in check. It was time. I called out to her. "Betty, I'm ready."
She stared back at me unwaveringly. Her curvy silhouette in the half-darkness beckoned me over. I relented almost willingly. As I drew closer, I could make out laces hanging delicately off her hips ever so sexily, just waiting for my touch.
I caressed her curves. She lay there motionless. As I stepped back to admire her well sculptured bod, she could hold back no longer, "Take me. Now." I needed no further prompting. As I pulled at her laces, my heart skipped a beat. It was pure beauty, a work of art moulded by the fingers of the Divine.
Pulling her hips apart slightly, I eased myself inside her, taking care to be gentle. I slipped inside with some resistance though, as I am pretty well-endowed, a size 11 if you want the details. The fit was just right, a little snug, just the way I like it. I positioned myself and whispered to her, "Are you ready?"
From my years of experience with different models, I knew that everyone of them responds differently. However, none have expressed disappointment when I have started off slowly, in a rhythmic mantra, taking my time and warming up the body temperature. I knew then as I started off that at the end of the session, I would be gasping for breath, and that thought alone brought a smile to my face.
I started to push the pace... I pounded her harder and faster and she responded in kind. She could take my full body weight on her and she could still make me comfortable and keep me going. At times, when I slowed the tempo so that I could gather myself and take a breather, she would plead with me to pump her harder, make me work and sweat all over her.
I took her to the ends of the earth and back (
OK more like round the housing area
). Every time I thought it was going to end, she would make me comfortable and I would continue to hammer her. Her well-endowed and rounded ass was firm and provided me with a sure grip, propelling me forward with every motion. I really believed I could go on forever.
However, all good things must come to an end. 34 minutes after we became one, we reached the climax; a lung-busting finale that lasted nearly a minute! I was totally spent.
Tucking her into a cozy corner, I left her to rest while I proceeded to clean myself up. "Betty, I really think that we are destined for great things together. Tomorrow, we'll do this again."
For what its worth.....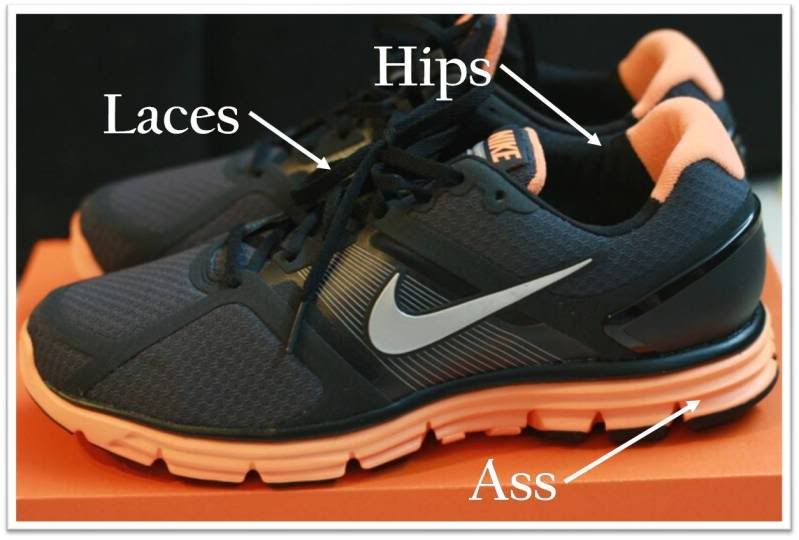 The relevant body parts...
*Alright, enough already. I promise to do a proper review in a couple of days OK!!