Gastronomic Delights!!
Whoa! It has been a week of eating and eating and stuffing myself silly. And its all courtesy of the female version of Gordon Ramsay..... Chef Jaclyn.
I bloody hell think I gained 2 kilos over the course of 3 mains. And yeah, thats a compliment.
It all started off with a bread-making class during the weekend. Yea, you heard right: bread-making. Whatever will she go to next? Lasagna lessons?
Hands on baby...

Cheese and sausage rolls..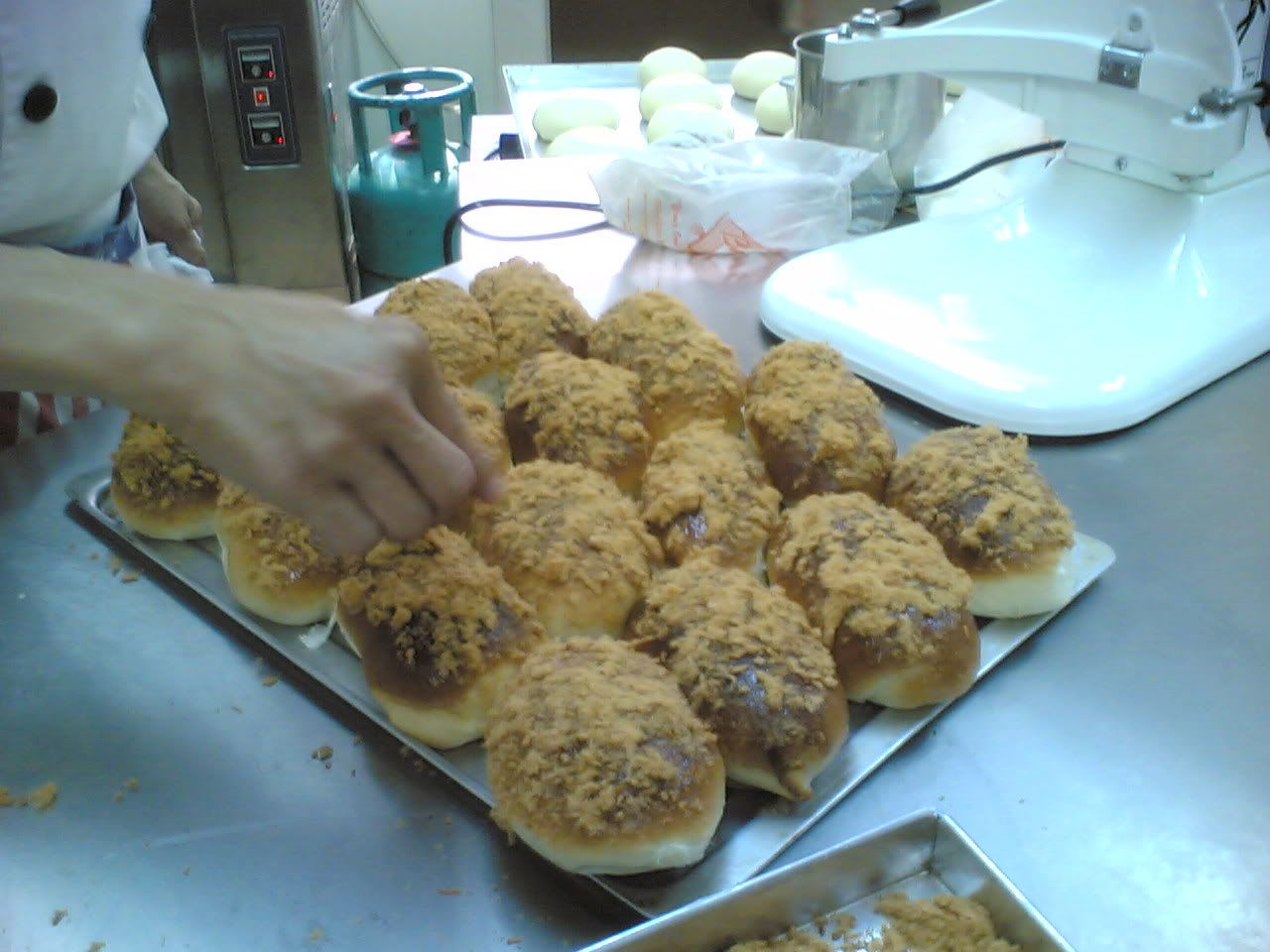 Chicken floss... ala.. Bread Story

Home made RotiBoy?

So, it was a weekend and Monday breakfast of carbo-loading (there goes all my rippling muscles...).
*Note: I'm not walking into another bakery for the next 2 weeks*
Next up was more of a healthy fix-up. A dinner extravaganza consisting of a fruit salad and..... nothing else. But the fruit bowl was smashing. The slight tanginess of th kiwi complemented the tanginess of the dragonfruit, which in turn really went well with the tanginess of the red grapes. So it was a real tangy tango treat.
Fruit salad... dragon fruit, kiwi and red grapes
The culmination of it all was yesterday's dinner menu.
Starters: A kiss from the chef
Main course: Pan-fried dory with seared broccoli, baked tomatoes and chips
Dessert: Cleaning up by the chef's hubby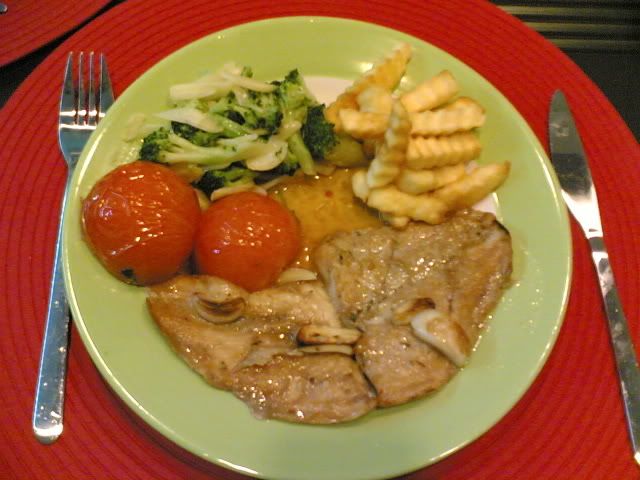 Pan-fried dory with seared broccoli and chips
And baked tomatoes

Lovely. Now its time to burn it all off. Wish me luck.