Chocz Rocks!!
Chocz in KLCC rocks!!! If you want the bestest place to sample chocolates, have chocolate drinks or indulge in fondue, there's nowhere else but Chocz... Fuiyoh!
Located outside Ombak on one of the upper floors of KLCC shopping arena, the decor is tasteful and the ambience just right. Its also a good place to sit down, kick back, relax and indulge in chocolate heaven and people watching...
But warning, warning tho... this place ain't cheap. So don't get shocked (syioked) by the menu.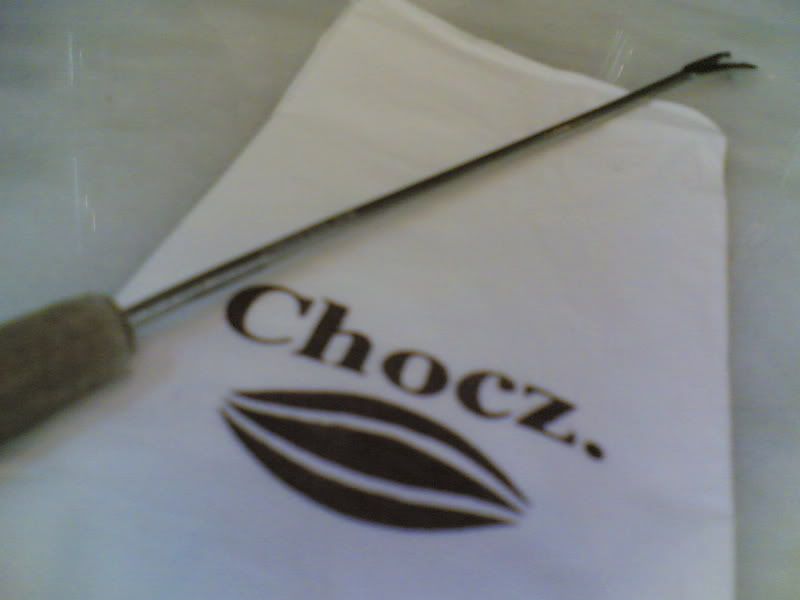 As usual, for shopping trips, I dun bring along my cam, so be satisfied with 1.3Mp photos courtesy of my Nokia 6680.
After browsing the menu for what seemed like an eternity, with the waitress coming by twice to ask us if we wanted to order, we finally just settled for a bitter-sweet bourbon fondue for 2. Preparation time was abt 10 mins, and we spent it all watching people walk past and salivating at the sight of chocolates lined up at the counter...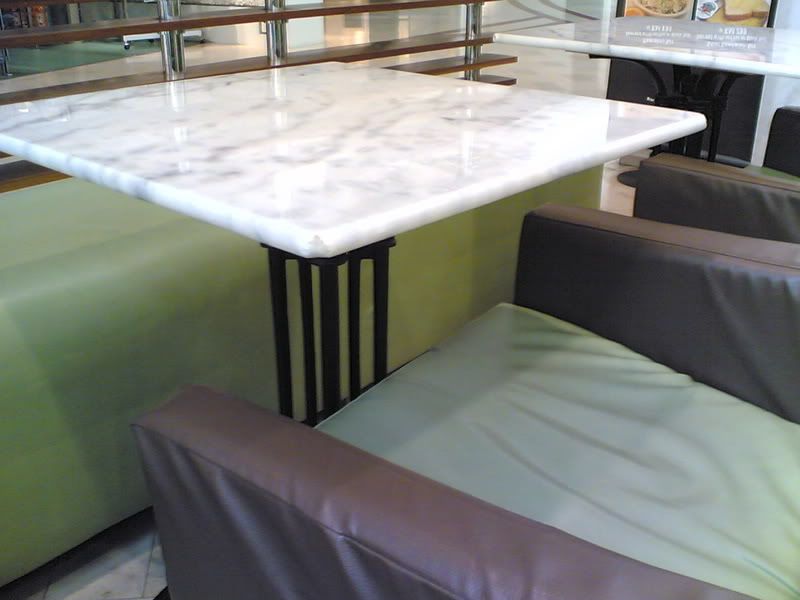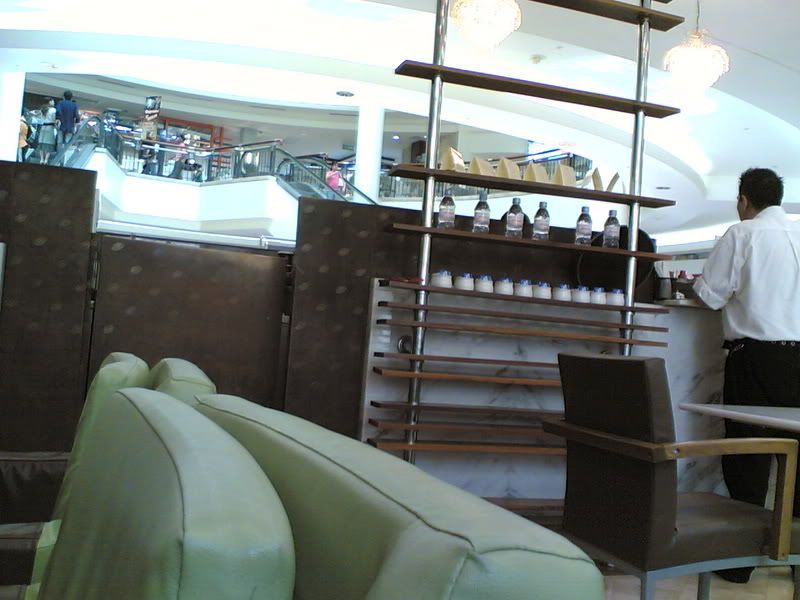 Decor was mostly in shades of green, nice comfy seats that are sofa like with a splattering of metal railings. Simplistic.
And the bourbon fondue finally arrived.....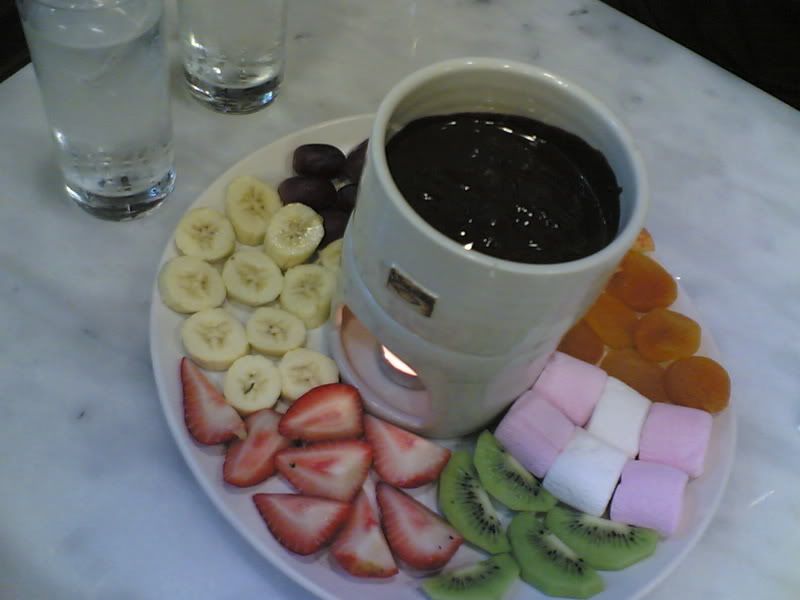 Dipping in... There were strawberries, kiwi slices, marshmallows, grapes, dried apricots, bananas, apples and pears and a burner with dark bitter-sweet chocolate swirling on top...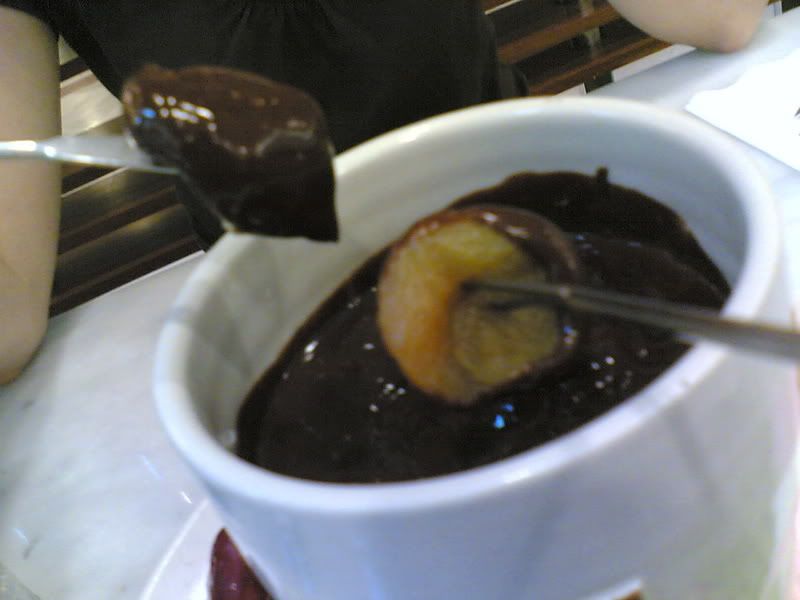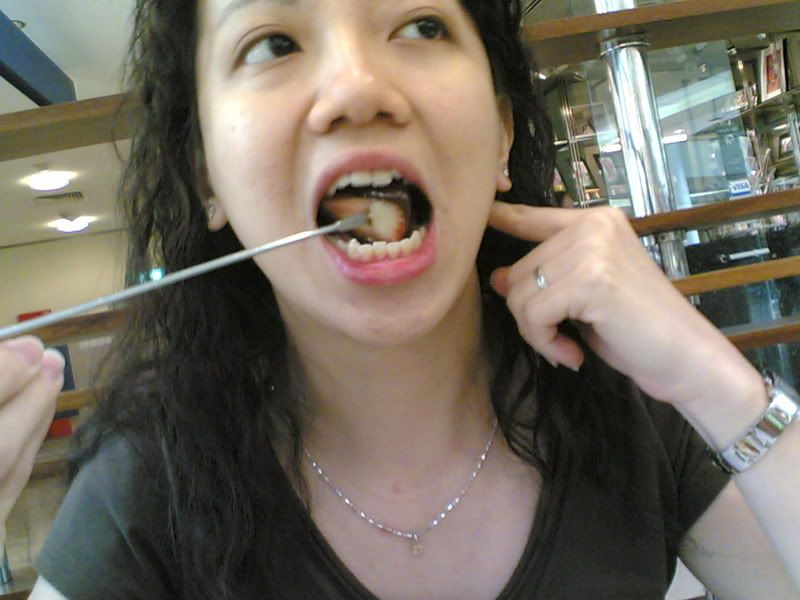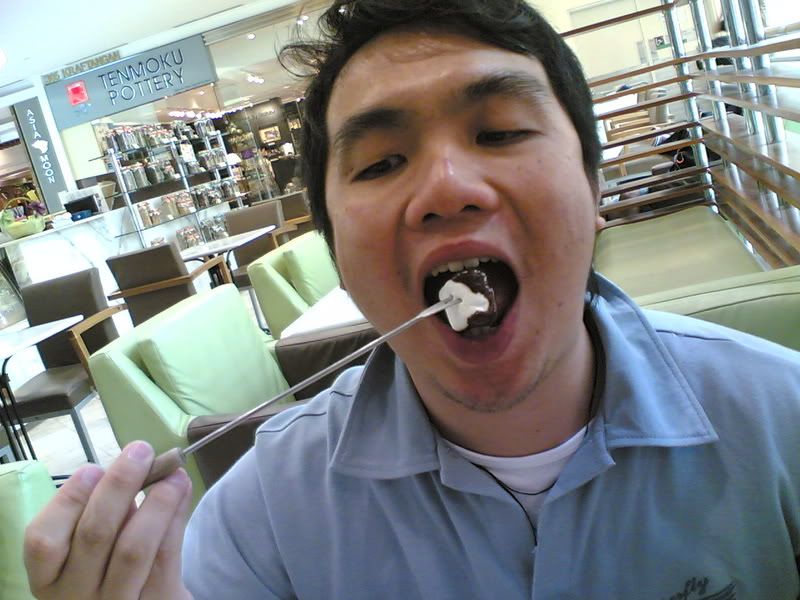 Both of us thoroughly enjoyed the whole experience, sweet fresh fruits covered in warm liquid chocolate was delightful to the tastebuds... not to mention the mood and feel-good factor.
I'm not gonna tell you how much that fondue set us back, but suffice to say we could probably buy ourselves 60 pieces of Ferrero Rocher...