Lepaking Monday
Its a boring boring Monday.... Didn't get much sleep last night, and the night before that... so I'm all washed out today. And it being a typical slow moving Monday doesn't help much either.
So I decided to sneak (or is that snake) out to the other side of the building and promptly plomp myself in one of 'em rest and relax areas and browse the net. And since I have nothing much to tell you about my life over the past week, I'll just share a pic of where i'm blogging from now...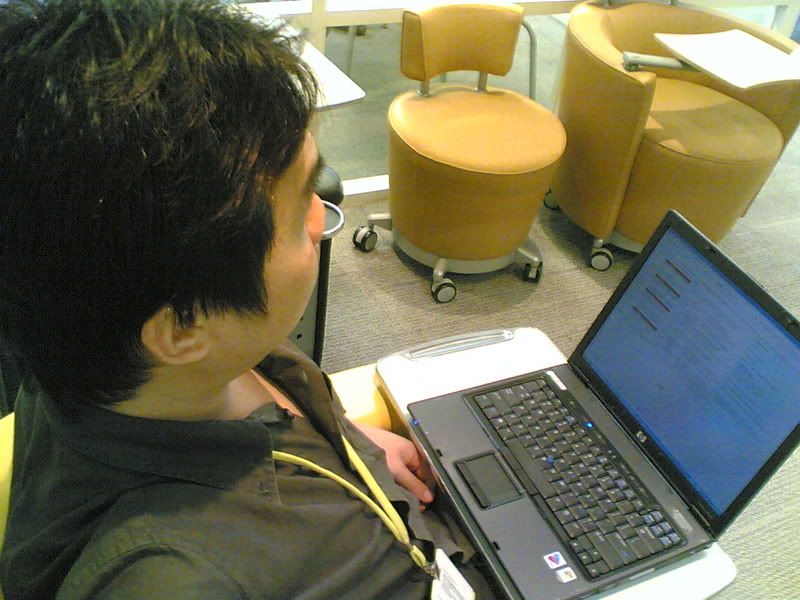 Update: Boss just called. Need to settle some stuff. Signing off for now with my Snickers almond bar.... Yum.