Hamsap-ing Her on Weekends
You might have seen the advert or heard about it on radio... With Malaysia Tanah Airku celebrating her 50th anniversary, the powers that be came up with a Unity Band dats red in color and engraved with "I love MY", "Malaysia Tanah Airku" and the national emblem...
I though it would be so cool to wear one of these, so I got Dezmomo to get a couple from his Sis (who by the way works in Astro) for J and meself.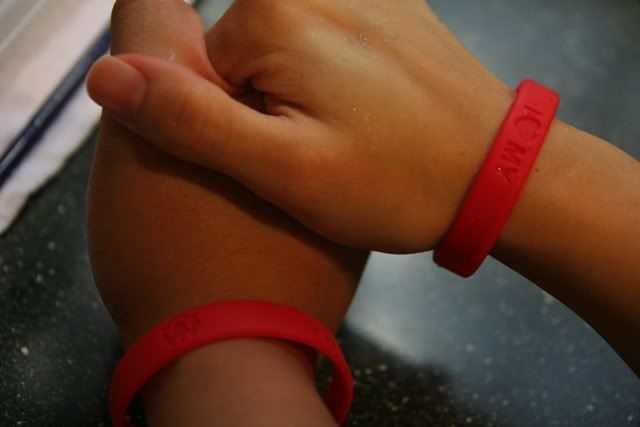 Contrary to popular belief, I do love my country. I love the culture, I love the food, I love the people, I love the lack of natural catastrophes, and I love the racial harmony, albeit with a tad of discrimination. But that is another story altogether. And I will wear my UB with pride and joy, just like a true Anak Bangsa Malaysia!!
Btw, to keep me occupied during the weekends, knowing full well that I do not have a dog nor a kid just yet, I decided to embark on a project that will keep my hands busy and dirty (literally).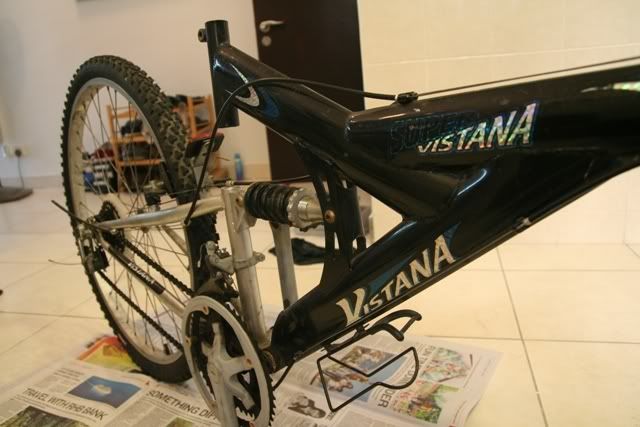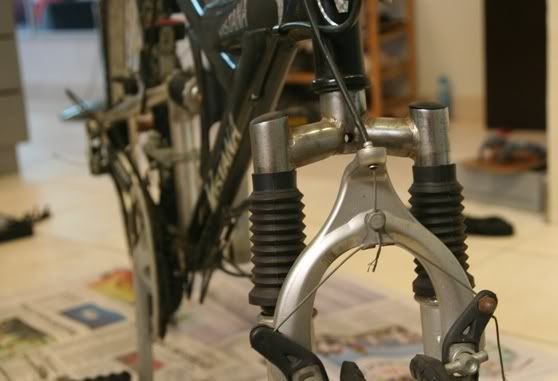 I brought my bike back from TI, which had been sitting idle for like countless years in the hot sun and blistering rain. Rust had begun to form on her, and all the joints needed oiling. Rubber parts had cracked and she was in really bad shape. So I decided to give her, her confidence back by giving her a total makeover.
Decided to strip her naked, flip her around, give her a good ol massage with some sandpaper, a new coat of body paint and dress her up again. The I'll ride her again... and again... and again.. I'm sure I'm gonna enjoy riding her all the time. We'll be spinning together early in the morning and maybe late at night, and I'll get all hot and sweaty over her. After that I'd wipe her down and we'll start all over again.... Yummy, sounds kinky tho. [Sinister way hamsap smile forming on my lips]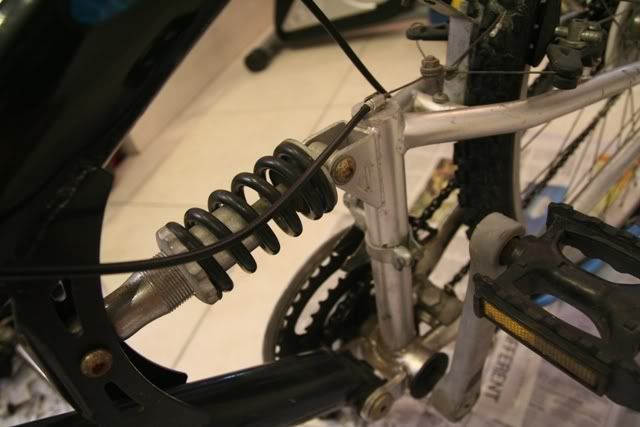 Will probably take a long long long long long time to get it all done. Weekends are not exactly sit around and do nothin, but this project will keep me from having mundane routine weekends. Not to mention a really good ride.

Till next time, bike away!!