New Year, New Clothes
Chinese New Year is around the corner... Delicious thoughts of cookies, reunion dinner, handing out angpows by the dozen (uurrgghh), firecrackers and new clothes fill the mind....
Clothes... hai.. I remember the times when we were kids.. I'd look forward to every CNY with hopes of having a new set of clothes, matching tees and pants in reddish hues.. Tradition dictates that we clothe ourselves with new garments to usher in the New Year... Reason? I dunno... probably to signify a new beginning, enough money to buy new clothes, etc, etc...
I guess its ingrained in us... this need for buying new clothes for CNY... Just the other day, my mom was asking us whether we had already bought our clothes, my colleagues were lamenting that they haven't had the time to shop for new wear, and walking around shopping malls you'll see throngs of people surrounding the clothes aisles and waiting with lug-loads at the cashiers...
Yours truly on the other hand did not buy any new t's, nor pants, nor shirts, nor underwear this CNY... Yours truly is going against the norm... Yours truly WANTS to wear worn clothes for CNY... and yours truly can look good doin so..
All it takes is some mix and match, and people won't know (or won't notice) that you've worn that shirt umpteen times, or that pair of jeans has a stain from last year's yee sang sauce...
So, for this CNY, I dug out some of my clothes and laid them out on the sofa to see what I could pair with what... Its simple really, all you need to do is put some thought into it... and the outcome?
Maybe pair my wedding shirt and tie with my micro-mini running shorts?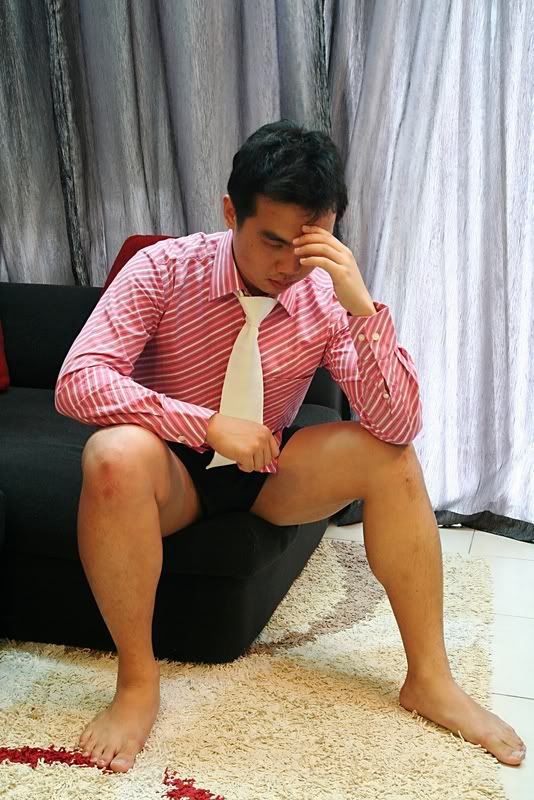 Very retro and invigorating I say...
Or maybe a polo-T and tie with board shorts?
Goody-goody boy with some freedom surfer attitude? Hmm...
I could run down the stairs on CNY morning, wearing my running singlet and jeans..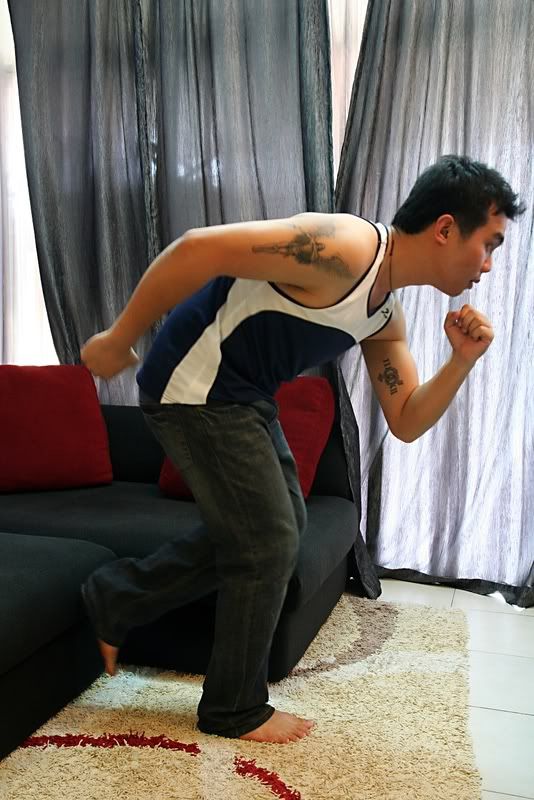 A good running start to the year perhaps?
Or if push comes to shove and my mum INSISTS I wear something
red
... I guess I could..
Be Superman.
HAPPY CHINESE NEW YEAR!!!!